Secure and Convenient ExamOnline Solution for Higher Education
Experience Advanced Proctoring Technology, Customizable Settings, and Seamless Integration with Your Learning Management System for Hassle-Free Online Exams.
ExamOnline offers a range of benefits for higher education institutions, including:
Our advanced proctoring technology ensures exam integrity and prevents cheating, including biometric authentication and facial recognition.
 Eliminate the need for physical exam centers and reduce logistical costs, with affordable pricing plans and no hidden fees.
Allow students to take exams remotely, ensuring accessibility for all, with inclusive features such as closed captioning and screen reader compatibility.
Conduct exams anytime, anywhere, with our online proctoring solution, including the ability to conduct exams on-demand and on any device.
ExamOnline provides an easy and secure way to administer exams for higher education, including:
Our platform offers advanced features for higher education exams, including:
AI-based technology for real-time monitoring and detection of cheating, including facial recognition and keystroke analysis
Customizable proctoring settings to meet your specific exam needs, including identity verification and automated flagging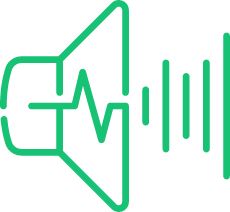 High-quality video and audio feeds for accurate and reliable monitoring, including 360-degree view and screen sharing capabilities
Seamless integration with your learning management system (LMS), including single sign-on (SSO) and LTI integration
Comprehensive reporting and analytics for improved exam performance and integrity
ExamOnline provides the ultimate secure remote proctoring solution for higher education, with features such as:
Data encryption: All data is encrypted in transit and at rest to prevent unauthorized access.
User authentication: Candidates are required to go through a strict authentication process before starting the exam, including ID verification and automated lockdown of test environments.
Secure browser: Our secure browser prevents candidates from accessing unauthorized resources during the exam, including disabling copy-paste and printing capabilities.
Proctoring technology: Our advanced AI-based technology detects and prevents cheating in real-time, including detecting plagiarism and detecting open tabs and windows.
Access controls: Our platform includes strict access controls to ensure only authorized users can access exam data, including role-based access control and IP filtering.
Don't just take our word for it. Here's what our satisfied customers have to say about ExamOnline:
 Executive Director at Al Arab Medical laboratories, Saudi Arabia
"ExamOnline has transformed our exam administration process. The platform's user-friendly interface, customizable settings, and detailed proctoring reports have made remote exams a smooth and reliable experience for us."
 Executive Director at Al Arab Medical laboratories, Saudi Arabia
Exam Administrator at Ogya Tekno Nusantara , Banten, Indonesia
"We are truly grateful to ExamOnline for helping us conduct secure and efficient remote exams. Their platform has revolutionized our assessment process, and the advanced proctoring features have ensured the integrity of our exams. examonline's staff has been very helpful throughout the process. Highly recommended!"
Exam Administrator at Ogya Tekno Nusantara , Banten, Indonesia
Ready to take your Higher Education Solution to the next level? Sign up for ExamOnline Solutions for Higher Education today and experience the highest level of exam security and efficiency.