Unleash the Power of Remote Exams with Secure Remote Proctoring Solution.
Elevate Your Exam Process Today.
Get Maximum Accuracy, Integrity and Convenience in Your Remote Exams.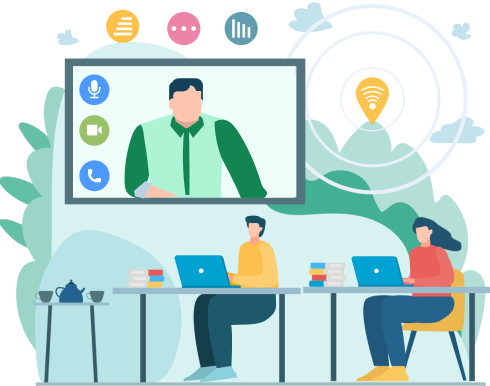 Trusted by 250+ Leading Organizations
With ExamOnline, you can enjoy a range of benefits
Set up your exam and customize the proctoring settings based on your requirements.
Save time and resources with our seamless and user-friendly platform.
Conduct exams anytime, anywhere, with our online proctoring solution.
Eliminate the need for physical exam centers and reduce logistical costs.
Using ExamOnline is easy and straightforward. Here's how it works:
Our platform offers a range of features that set us apart from the competition:
Advanced AI-based technology for real-time monitoring and detection of cheating.
Secure browser to prevent candidates from accessing unauthorized resources during the exam.
Customizable proctoring settings to meet your specific exam needs.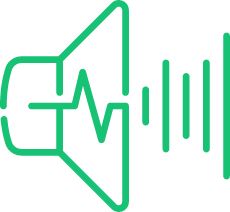 High-quality video and audio feeds to ensure accurate and reliable monitoring.
Seamless integration with your existing learning management system (LMS).
At ExamOnline, we take security seriously. Our platform is designed to provide the highest level of exam security, with features such as:
Data encryption: All data is encrypted in transit and at rest to prevent unauthorized access
User authentication: Candidates are required to go through a strict authentication process before starting the exam.
Secure browser: Our secure browser prevents candidates from accessing unauthorized resources during the exam.
Proctoring technology: Our advanced AI-based technology detects and prevents cheating in real-time.
Access controls: Our platform includes strict access controls to ensure only authorized users can access exam data.
Don't just take our word for it. Here's what our satisfied customers have to say about ExamOnline:
 Executive Director at Al Arab Medical laboratories, Saudi Arabia
"ExamOnline has transformed our exam administration process. The platform's user-friendly interface, customizable settings, and detailed proctoring reports have made remote exams a smooth and reliable experience for us."
 Executive Director at Al Arab Medical laboratories, Saudi Arabia
Exam Administrator at Ogya Tekno Nusantara , Banten, Indonesia
"We are truly grateful to ExamOnline for helping us conduct secure and efficient remote exams. Their platform has revolutionized our assessment process, and the advanced proctoring features have ensured the integrity of our exams. examonline's staff has been very helpful throughout the process. Highly recommended!"
Exam Administrator at Ogya Tekno Nusantara , Banten, Indonesia
Most Frequent Questions and Answers
Remote Proctoring is a method of monitoring and supervising online exams, where a student is remotely monitored through audio and video technology to ensure the integrity of the examination process.
Students log into a proctoring platform, which verifies their identity and monitors them throughout the exam using webcam and microphone. The software flags any suspicious behavior or unusual activities for further investigation.
Enhanced security, deterrence of cheating, fairness in evaluating student performance, convenience for both students and instructors.
Yes, you can typically take an online exam with remote proctoring on various devices, such as computers, laptops, tablets, and smartphones. However, check the specific requirements and guidelines from the exam provider or remote proctoring platform to ensure compatibility with your chosen device.
Cheating in a remote proctored online exam is generally more difficult compared to traditional in-person exams. Remote proctoring employs various measures, such as live video monitoring, AI behavior analysis, screen recording, and secure browser integration, to deter and detect cheating attempts. While it is not impossible to cheat, the combination of these measures makes it challenging and significantly reduces the likelihood of successful cheating.
Ready to take your online exams to the next level? Sign up for ExamOnline Demo today and experience the highest level of exam security and efficiency.