Easy and secure registration, examination and certification with our state of the art Online Certification Software.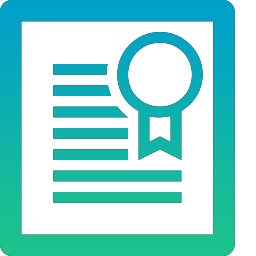 How to Choose in a World Full of Professionals?
With the increase in the number of higher education institutions, the labour market has been flooded with highly qualified candidates. Therefore, many leading companies and institutions are looking for a quick and cost-efficient way to weed out the best of the best. We at DBS know very well how to solve this problem. With our state of the art online certification software, we enable every business or institution to build their own unique online certification exams. Thus we provide the means to recruit the most qualified candidates or improve their team's skills. With our unique online certification platform, you get an easy-to-use certification system in which you can swiftly and efficiently carry out the entire process – from registration of the candidates, through the exam, all the way to the certification process.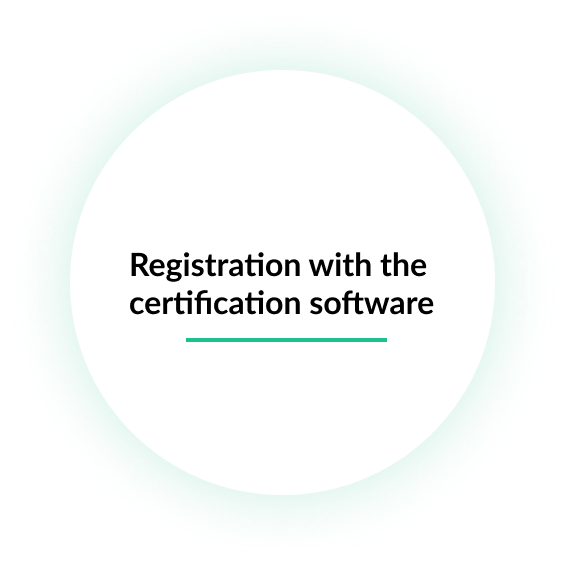 The effortless registration process our online certification software provides takes care of every aspect of this tedious task. Therefore you can invest your time in more productive matters. It also decreases the chances of man-made mistakes to practically 0. Furthermore, the Online Certification Software allows candidates to register themselves, after which it automatically

  Configures the date and venue of the exam

  Schedules of exam slots at centres

  Allocates candidates to a specific venue and slot

  Generates a unique Hall Pass with relevant data on it.
The certification software also allows payment gateway integration for the certification exams.
The state of the art Certification system also allows business owners and institutions to create various questions with the same level of difficulty. Therefore, every candidate will receive a different question set on their certification exams. Thus cheating will be practically impossible. To further ensure our certification software is a real nightmare for cheaters, we integrated various security solutions. Window lock, keyboard lock, disabled shortcut keys, encrypted question and answers are just a small part of our security.
The Certification Platform also allows the administrator to receive the results immediately after the examination, saving precious time. It also allows for collecting individual feedback. In addition, everything is neatly organised in an easy-to-navigate administrator's dashboard.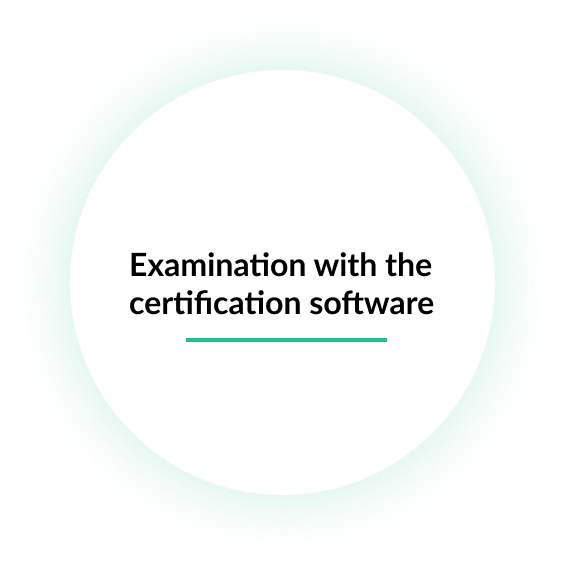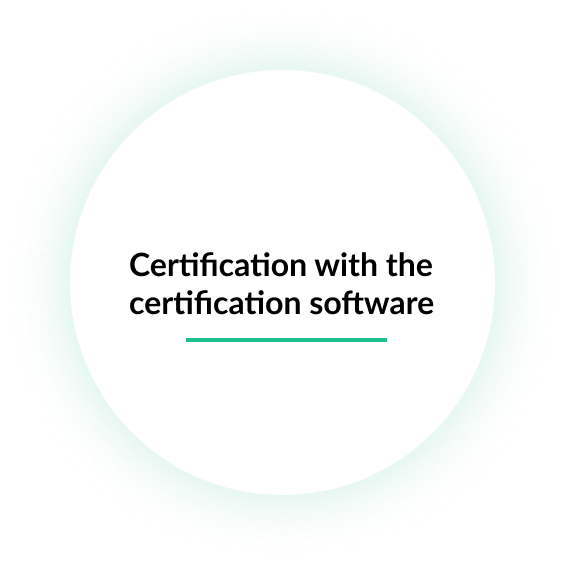 DBS's certification software allows you to customise your own certificate. Therefore, for a better experience, we offer a ton of templates you can choose from. Our certification platform also takes away the tedious work of notifying all candidates that successfully passed the exam and sending them the certificate via email. Thus these time-consuming tasks are done entirely automatically, saving you time and efforts
Our Centers for certification exams
The centres for certification exams we offer are covering all international standards. In addition, they are among the best equipt globally.
we offer :

Minimum seating capacity of 10

Automated management of test slots




High-capacity bandwidth with redundancy

Proper partitioning and distraction-free seat plan
We Designed This Certification Software for:
Your Data is Secure Here.
We take protection of your data seriously. So much so that we have taken steps to encrypt every important data of your organization: students, exam results, and your question bank.